Claimed in Canada

by

Christine Edwards
Description:

When Violet London travels to the Canadian Yukon on a research grant, she can't imagine greater excitement than the chance to study wolves firsthand. Yet more thrilling than any wolf is Luke Benoit, a handsome French Canadian Logger whose brute desire to dominate both tempts and frightens her. Unnerved by her craving to submit to primal passion, Violet is drawn to another man, Damon Holden. Damon is a gorgeous surgeon with everything a girl could want—money, education, and sophistication. Violet must choose between the man who saved her life during an attack by the very creatures she is sworn to protect and the man who offers her the comfort of financial security and solid social standing.

Damon is the safe choice, or is he?
Review:
My Review of Claimed in Canada by Christine Edwards
Location:
Canada
Main characters:
Violet, a researcher working on a grant to study wolves, Luke, a French Canadian logger, and Damon, a handsome, sophisticated doctor
Main goal:
Violet making up her mind which man she wants
Main conflict:
Luke and Damon hate each other, and they both want Violet
Average Goodreads rating:
4.27
Average Amazon rating:
5
Reviewers final comment:
I LOVED THIS!
What a sexy adventure, in and out of bed! You can almost call this a love triangle, though the heroine, thank God, only sleeps with one man. As both men are total opposites, she had a hard time making up her mind if she was going to stick with Luke, the hunky alpha logger, or Damon, the polished alpha doctor. There's an undercurrent of mystery, and suspense through-out the story, and an unsolved disappearance of a woman connected to both Luke and Damon. They have history together, but let's just say, it's not a good one.
Both men want Violet, and while the doctor woos her with suave moves, patience and charm, Luke is all action, baby! She succumbs to his domineering nature, and expertise in cranking up her libido (I did, too, but in my mind). The sex between these two is scorching! I think at one point I actually had heart palpitations. My only gripe with this story is that Violet goes back and forth between the two men, and seems to want the man she's with at the moment, to the point you begin to feel frustrated, but don't worry. It all turns out good.
This is a well-written, sexy story and I couldn't put it down. I only stopped reading it when it was time to watch my grandchildren. I had like, three chapters to go and it killed me to have to stop. I would have read it straight through in one sitting. Christine Edwards is a new author to me and I'm looking forward to reading more of her books.
About the Author:
Erotic Romance Author Christine Edwards grew up in the Deep South on Hilton Head Island, SC. At an early age she developed a passion for the arts that led her to earn a bachelor's degree in Art History from the College of Charleston in South Carolina. Christine has a special place in her heart for reading and writing erotic tales. She continues to publish stories that immerse readers in exotic and realistic geographic settings amid interesting subcultures of adult life.

Within the vein of BDSM romance, her main focus is on loving, multi-faceted relationships involving intense alpha males and feisty heroines. She adores snow skiing, traveling the world, and spending time with her amazing family. Christine currently resides in the sleepy coastal town of Beaufort, SC.
Social Links:
Website
●
Twitter
●
Facebook
●
Goodreads
● Fanny Press
Buy Links:
Amazon
● B&N
● Smashwords
Tour Coordinator: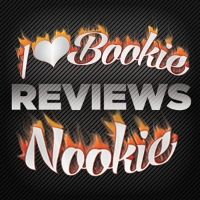 Please check out the other stops on this tour today:
Check out the entire schedule of the 18 Holiday Party Blog Tour stops & participating bloggers HERE.